Technology
Yourkar proposes an integral solution to cover all your company's needs using cutting-edge technologies that guarantee success in the new sales and customer communication channels.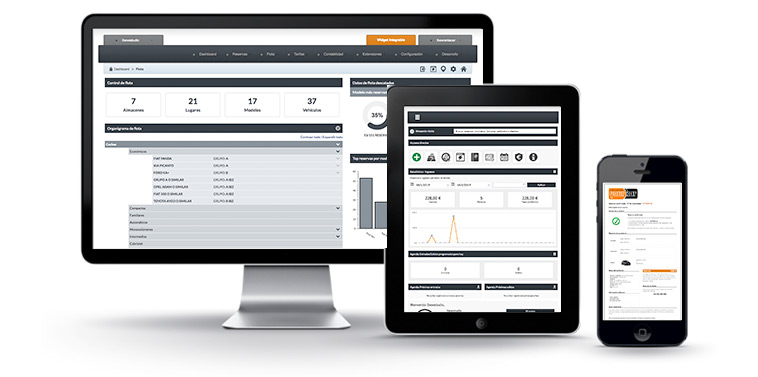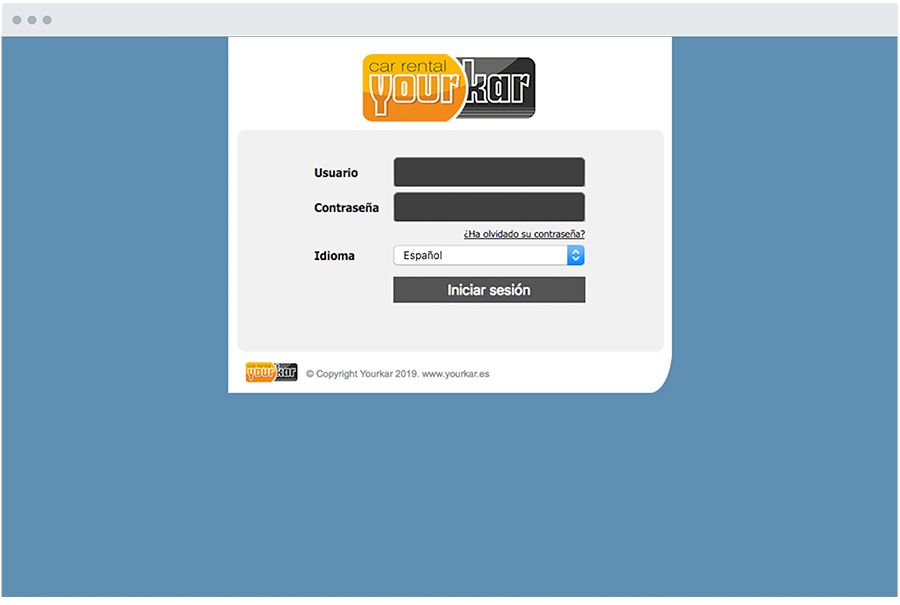 All in one platform
Centralize all bookings in a single program integrated with everything.
With the power you need
The whole base made and tested with more than 1 million bookings.
Scalable to grow
Our platform adapts as sales grow.
Custom service
We create what you imagine, always customized for your business.
Integration
Channel management (Yourkar). Online sales. B2B sales portal. API booking web service. Back office application. Financial exports.
Users and roles
Users. Groups. Offices. Groups of offices. Areas. Working hours. Holidays. Departure list. Email templates. Payment types.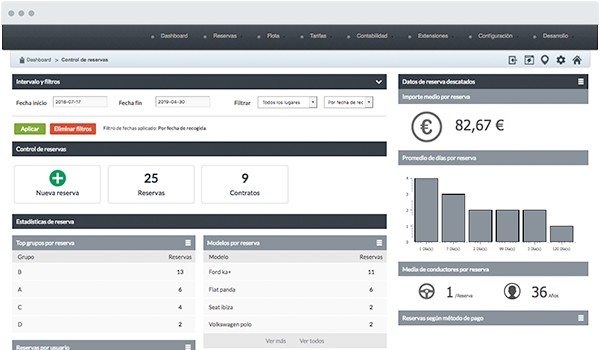 Bookings
Deals. Bookings. Long-term contracts. Car rental. Additions to price lists. Custom price per office. Discounts. Registrations. Fleet availability. Payments. Invoices. Cash journal. Automated agency invoices.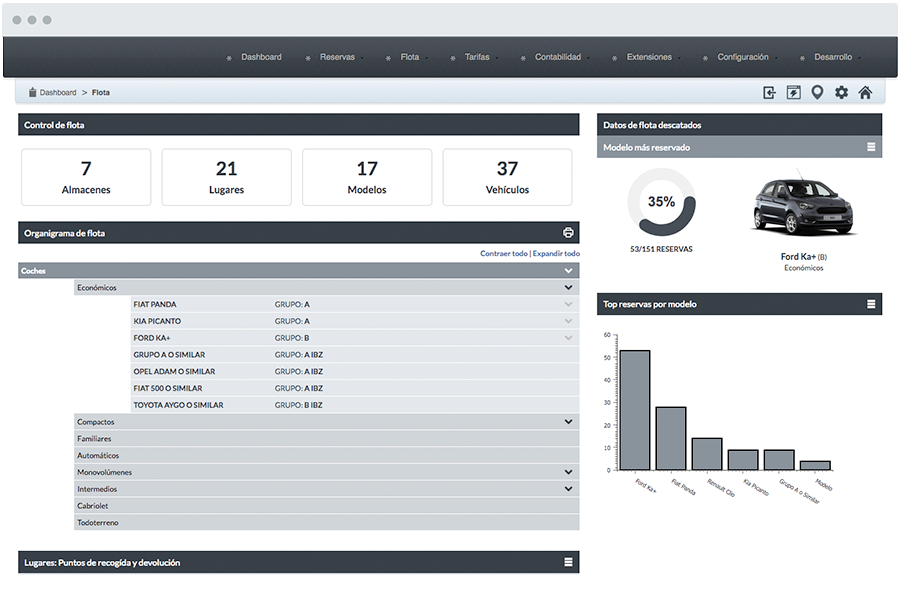 Fleet
Car categories. Car models. Fleet planning. Automobile activities. Inscriptions. Insurance. Services. Tire changes. MOT inspections. Damage lists. Traffic fines. Additional services. Equipment. Registration.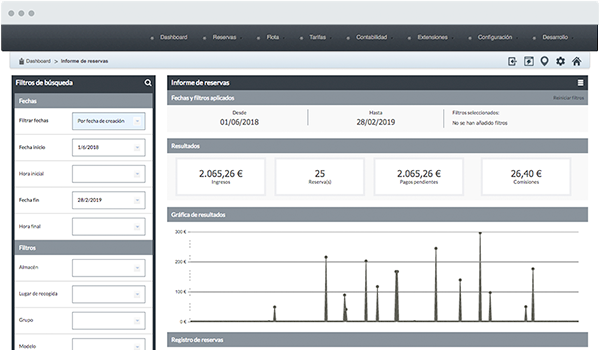 Reports
Fleet availability. Car activities. Canceled reservations. Detailed summary of the reservation. Realization by period and dispatch. Duration of reservations per day. Summary of financial documents. Reservations with payment. Expected income. Reservation payment plans. Estimated yields.